What You Need To Know About Buying Insurance Leads Before Getting Started
---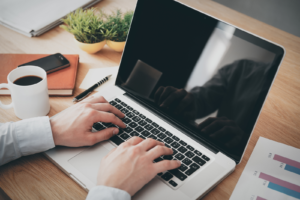 Buying leads sounds like a simple undertaking. You need to talk to people who need what you provide and lead companies serve them up. In reality, success or failure is determined by your understanding and preparedness for what you're getting into.
Put Yourself In The Shoes Of An Insurance Shopper
Consider the experience of an internet insurance shopper. Consumers who go to lead-generating sites are typically looking for multiple rates to be shown on their computer screen for them to compare. Grasping this fact is the foundation of making leads work for your agency. If a prospect wants to talk to a live person about insurance they will initiate a phone call. TV, radio and the web are practically saturated with enticements to "call for a free quote."
Once submitting their information these consumers then face multiple insurance agents trying to contact them. Their phones ring, their email inboxes are bombarded. They have gone from someone anonymously shopping online to being a sales "lead." If you approach internet insurance leads by assuming they will be easy to contact and happy to hear from you, failure is inevitable.
Have A Process For Contacting Leads Immediately
Start with devising a system to contact leads quickly. Not same day quickly. Within the hour won't work either. Have a plan to contact them immediately. Multiple studies have shown that Internet shoppers are far more likely to work with the first person to contact them than any other. Make sure someone is dedicated to working leads that won't be busy with other tasks when they come in. Use available technology to make contact before your competitors. Not every prospect wants an immediate phone call, but you can't miss out on the ones who do.
Have A Process For Following Up With The Leads You Don't Reach Immediately
Next, consider how to reach the ones who don't answer. They aren't all available for or interested in a phone call right away. Perhaps they are shopping online at work. Maybe they don't like to hop on the phone until they have an idea who they'll be talking to. Email and text message responses go a long way in getting the attention of the leads many agents write off as "not interested".
Perhaps the most overlooked part of working an Internet lead is follow-up. Have an established method of continuing to contact leads you haven't reached, staying in touch with people you have quoted and reaching back out to old prospects you couldn't close. Also, if you aren't treating every new client as a potential referral source you're leaving more money on the table
Too many agents try to turn a profit with only the prospects they can reach by phone and close immediately. Those days are long gone. Know that you're competing with others for prospects' attention, understand you have to reach out multiple times by every method available and accept that the venture is meant to be profitable over time; it's not an immediate payday. If you have a plan to get the easy/quick sales, reach the more evasive prospects, follow up with the procrastinators and ask for referrals from each new client you've got a fighting chance to be one of the agents giving advice instead of searching for answers.